Another Chance by Faydra D. Fields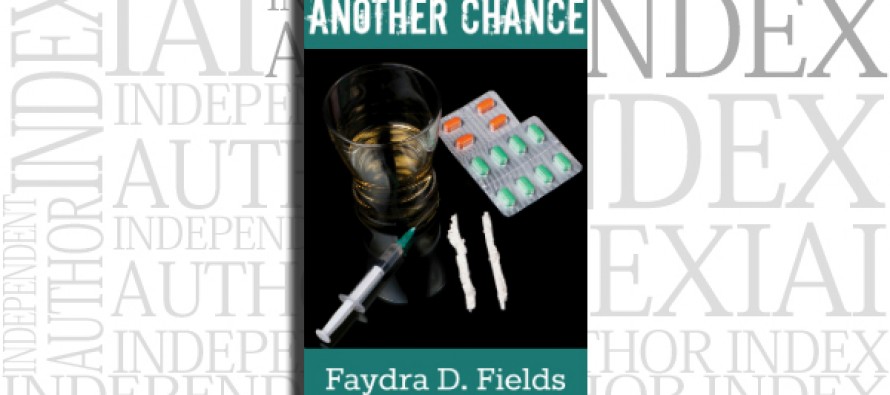 Summary: 
Robert "Bobby" Thennel is the youngest of four brothers. While his three brothers and father are police officers, Bobby has become more familiar with law enforcement from the other end of the spectrum. His drinking, drugging and thieving always puts him in contention with the rest of the family, especially his third brother, Gavin.
Gavin Thennel was the "baby of the family" until Bobby came along, and they have a long history of being at odds with one another. While Bobby has always wanted to be close to Gavin, Gavin has always wanted to maintain distance between him and his youngest brother.
An incident that happens between Gavin and Bobby gives Gavin the best excuse he needs to cut Bobby out of his life for good. No matter what their parents or their other relatives say, Gavin adamantly refuses to have anything further to do with Bobby.
Gavin tells them all, "Don't mention Bobby's name to me again until I need to go buy a black suit."
"Another Chance" is the story of how Gavin's words come back to haunt him and how he finally finds a way to reconcile with Bobby. The reconciliation, however, comes in a way that not even Gavin has prepared himself for.
"Another Chance" is a story about family ties that bind in life and in death.
The author has rated this book PG (not necessarily suitable for children).
Excerpt:
"Bobby's dead, Gavin," Mr. Thennel said and buried his face in his hands. At that moment, Lena burst into tears and was immediately surrounded by several of the women in the crowded room.
"What? Did he O.D.?" Gavin couldn't believe what he was hearing.
"Nope. Bad accident. Drunk driver," his brother, Marshall, said in his usual clipped manner. He had always been a man of few words, but almost every word he said was loaded with meaning.
"What?" Gavin said again, still not quite comprehending that his youngest brother wasn't just missing another family function because of his selfishness but because he didn't have a choice.
Gavin and Bobby hadn't spoken in over three years. Gavin refused to deal with his brother at all, even though his family had tried to help the two reconcile.
"Bobby's doing much better, Gavin. You really need to give him another chance," his oldest brother, Thomas, had told him.
"Dude, you wouldn't even recognize Bobby now. He's really doing a lot better. Aunt Gloria asked me to call and try to talk some sense into you. Quit being so stubborn, dude," his cousin, Fred, had said.
"Bobby kicked drugs. Got a job. Ain't even drinking and smoking no more," his second-oldest brother, Marshall, had said.
"Son, family's all you got when it's all said and done," his father had said.
"You've made mistakes in your life, too, Gavin, and none of us cut you off for good. You're not being fair to your brother," his Uncle Vincent has told him.
"Gav, honey, he just wants to be your friend and tell you how sorry he is for all the trouble he's caused. Won't you give him another chance?" Gavin's mother had implored.
To all their statements, Gavin only had one.
"Unless he shows up on my doorstep with $3,500 in cash, the next time I see Robert Zachary Thennel will be over his dead body. That should be sooner rather than later at the rate he's going. Don't mention Bobby's name to me again until I need to go buy a black suit."
Of the four brothers, Bobby was the youngest and the only one who wasn't a peace officer. That didn't mean he wasn't well acquainted with law enforcement, though. It was always the responsibility of every other person in the family to get Bobby out of whatever jam he was in: public intoxication; possessing painkillers without a prescription; possession of marijuana; domestic battery against whatever girl he was living with at the moment; petty theft; parole violations; and the list went on and on.
Three years ago, after the most hurtful thing Bobby had ever done to anyone in the family, Gavin declared he'd had enough of Bobby. He told the family that they should let Bobby rot in prison for his crimes and it would probably turn Bobby around for good. The family didn't agree, though. No one thought Bobby going to prison was going to straighten him out. No one, not even Gavin, considered that Bobby might die before his 30th birthday. He seemed to be like Teflon. He was always getting out of tight situations and nothing ever stuck to him.
"What happened?" Gavin wanted to know.
Copyright© Faydra D. Fields. All rights reserved.
Buy from: