Be Encouraged: A Daily Devotional, Volume 2 by Gregory A. Johnson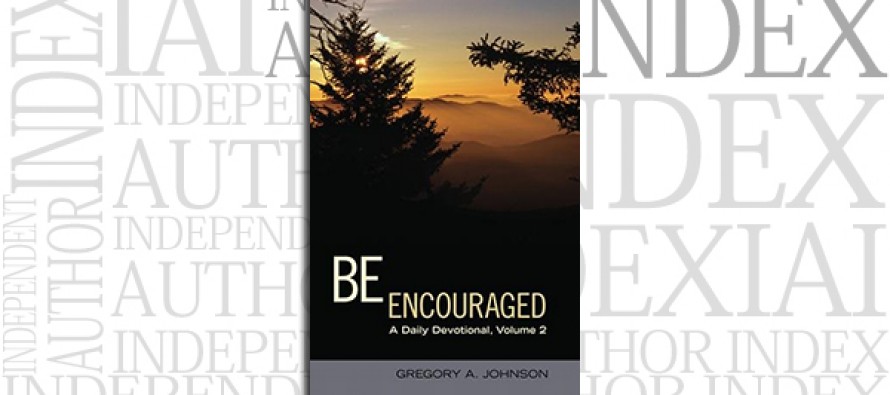 Summary:
In a world that hurls distractions after distractions at us daily, it can be too easy to lose focus and stray from a godly course. Gregory A. Johnson's Be Encouraged: A Daily Devotional, Volume 2 provides the necessary encouragement that leads readers back to scripture and prayer, as well as motivates them to love and good works. This thirty-day devotional is infused with powerful insight, short commentary, well-chosen scripture, and fervent prayer, while managing to effectively utilize God's word to motivate and encourage.
Using the same formula as his previous entry in the series, Be Encouraged: A Daily Devotional, Volume 1, Johnson incorporates a different theme into each day of his new devotional. With such thought-provoking themes as "Why do we need God," "How to break a sinful habit," and "How to test for the genuine Spirit of God," each day is designed to use scripture, prayer, and enlightening commentary to support the reader in their journey to achieve their individual goals and to keep God central in their hearts. Johnson's encouragement and inspiration will appeal to anyone who is looking for that extra bit of help in their personal and spiritual lives.
Written with a down-to-earth style that is easily enjoyed, Be Encouraged can be used anytime one's spirituality needs nourishing. Whether used during holy holidays or on a daily basis, Johnson's themes and selections are readily available and easy to read, all while maintaining a conviction and relevance that is uplifting and invigorating to the soul.
With more than two decades of ministering experience, Johnson has reached out to all walks of life as a Christ follower, pastor, author, and public speaker. With an urge to extend beyond the traditional church service, and beyond the walls of a church building, Johnson has spent years spreading God's word to others. Alongside ministering to churches, he has also ministered to prisons, halfway houses, homeless shelters, and to those on the street. Using his extensive and eclectic experience on top of his unyielding passion for serving the Lord, Johnson has constructed a book of life-changing messages that are blessed by God's precious grace and truly nourishing to the hungry spirit.
The author has rated this book G (all ages).
Excerpt:
You may be facing an impossible situation today. If not today, maybe tomorrow you will. Life is full of the impossible.
The nation of Israel faced a seemingly impossible situation when they came up to the Jordan River on their way to the Promised Land. There were no bridges, and the water was deep. How would they ever get to the other side? They faced the swirling currents of the swollen Jordon River, remembering that God got them across the Red Sea on dry ground. He did it before; He would do it again.
As Christ's followers come upon impossible situations, they stand firm in their faith, knowing that nothing is impossible with God. As they stand in faith, they remember every other impossible situation that God has brought them through.
Beloved, you can face the impossible today in faith, believing that God will make a way. The Jordan you face may seem impossible to cross, but the God who parted the Red Sea will get you across your Jordan on dry ground. He did it before; He will do it again.
SCRIPTURE: "The LORD your God did to the Jordan just what he had done to the Red Sea when he dried it up before us until we had crossed over. He did this so that all the peoples of the earth might know that the hand of the LORD is powerful and so that you might always fear the LORD your God" (Joshua 4:24, NIV).
PRAYER: Heavenly Father, as I face the impossible today, I choose to remember how you brought me through rough times in the past. Some way, somehow, you will make a way. You've done it before, and you will do it again. I'm not even going to try to imagine how you will do it. I just know that you will do it. I thank you for it now. In Jesus's name, I pray. Amen.
Copyright© Gregory A. Johnson. All rights reserved.
Buy from: