I Am The Genie by PM Dangerfield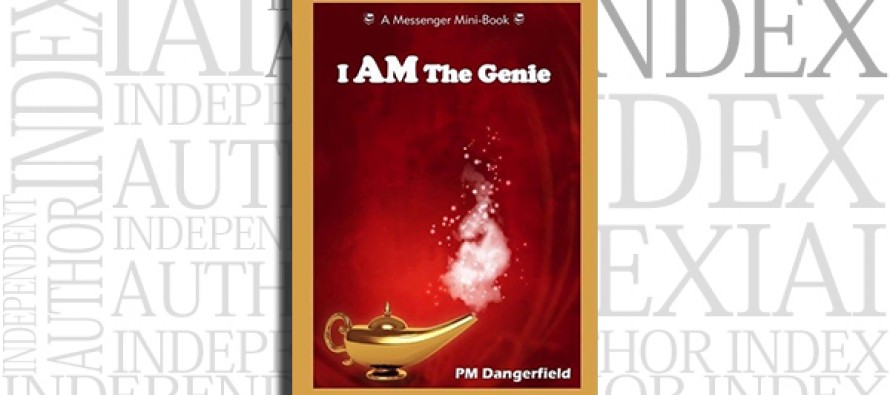 Summary:
This book for children aged 10-15 yrs is an introduction, through story, of how to see the world through spiritual eyes; how to remember who we are and why we came here. It shows how a boy finds his spirit guide/higher self in the guise of a baby owl and learns from it how to change his life by changing his mind.
The book comes with its own online environment, complete with free content: guided meditations, articles for parents, instructions on how to create a treasure map and a desire statement.
The author has rated this book G (all ages).
Excerpt:
I AM THE GENIE
STOMP, STOMP, STOMP.
The boy marched up the stairs.
STOMP, STOMP, STOMP.
He closed the bedroom door so hard it bounced open again.
"It's not fair!" he yelled. "Do you hear? It's not fair! I try and I try and do I get any thanks? No! Where's the thanks for me, huh? That's what I'd like to know. It's never me! It's always him! Or her! It's not fair!"
He threw himself down on the bed.
A grumbly, almost…. feathery…. voice spoke in response:
"Well of course it's not fair. Who said life was fair? Not you. YOU spend your time telling yourself how UNfair it is, so how could your life possibly be fair? That would be a contradiction."
The boy sat up and looked around suspiciously, too surprised to be scared.
"Who said that?"
"Me, of course."
Perched on the end of the bed was … a bird? Well, it looked like a bird. If a bird looked like a ball of feathers with two huge eyes.
"Are you a bird?"
The eyes blinked. "So it would seem. Are you a boy?"
The boy nodded.
"Well I'm glad that's settled."
he eyes blinked again. The silence lengthened. Finally, the boy slapped his forehead. "I'm going crazy! Sitting here talking to thin air!"
"The air is not thin and aren't you talking to me?" the bird asked.
"Don't be silly. Birds can't talk."
"Ah, making up the rules as you go along. If birds can't talk, to whom are you talking?"
"To myself, I guess. Oh no! I am going crazy!" The boy got up and headed for the door. "I'm not going to sit here talking to myself."
He turned, glared at the mass of feathers and insisted "Birds can't talk!" Then he hundered out of the room and down the stairs.
Several times that day, the boy returned to his room. Each time he entered, he found the bird still perched, silently, on the end of his bed. And each time, the boy said
"Birds can't talk!" and ran out of the room again.
That night, the boy chose to sleep in his little brother's bed. By morning, he was suffering from the effects of falling out of bed twice and being kicked and slapped by his restless sibling.
Copyright© PM Dangerfield. All rights reserved.
Buy from: