Mistress Memoirs by Lorraine Elzia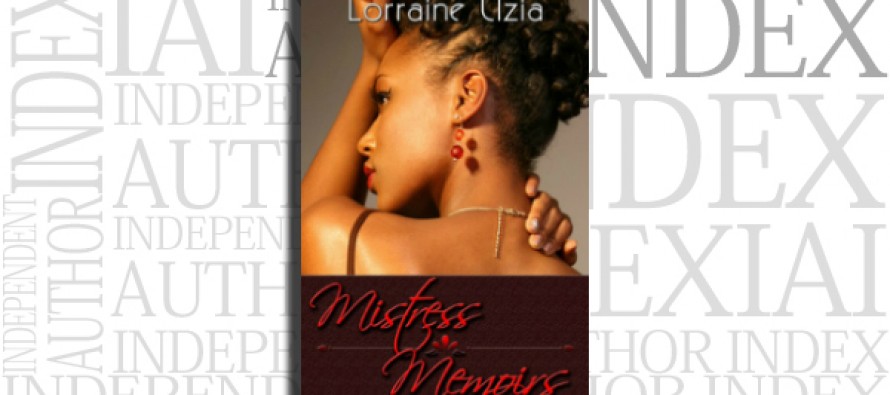 Summary:
What kind of woman becomes a mistress? Someone who has no regard for the unspoken cardinal rule among women of "Thou shalt not covet another woman's husband?" Certainly not Kahla Thompson; or so she thought.
Kahla is beautiful, single, and independently successful, possessing all the material goods a woman could desire. Her life is surreptitiously turned upside down when she meets Kevin Eckhart, a married man with a million-dollar smile and a seductive charm she falls prey to. The two have a magnetic, compelling attraction for each another and begin a relationship under the guise of friendship. Kahla struggles to suppress her hunger for Kevin, but soon finds herself in a paradox; fighting her natural propensity to avoid an affair versus her lascivious desires for a married man and all he represents. Mistress Memoirs is an engaging, unorthodox lurk into the mind of a mistress.
Through the illuminating introspective words of Kahla; Lorraine Elzia engrossingly entertains, while skillfully removing the cocoon of preconceived notions as to why a woman becomes a mistress. By delving into the self-analyzing inner thoughts that catapult Kahla into the role of the woman on the side, Mistress Memoirs gives a vision of who the other woman really is as viewed from the standpoint of the mistress herself.
Excerpt:
How did I get here? I am lost in a place where someone like me should never be. I am in the land of the other woman. The inhabitants of this domain, as my girlfriends and I perceive it, are uneducated "hood rats" with low self-esteem – playthings for married men. "They" are body parts, deliverers of mind blowing oral sex and equestrians in the art of riding. "They" have nothing to offer a man except their bodies. "They" aren't the type of women men are seen with in public places. Nor are "They" the type men take home to momma or big ma. "They" are those rump-shaking girls you see in rap videos – video whores adorned with weaves that reach the small of their backs. "They" are the kind of women that men hover over in dark, smoke-filled night clubs – scantily clad, moral-less creatures of the night, "They" are flesh, an d lust, and appeal to the carnal hunger men possess and yearn for, and these same men pretend, in their perfect world not to know them if they see them on a Sunday afternoon in church. I thought "They" were a lot of things, but I never thought "They" would be Me.
But here I am; his woman; his mistress; his night-time concubine and obsessed succubus. The potential home wrecker, the enabler, the whore, and I can't seem to pry myself loose from him. He has a hold on me now; mind, body and soul; and I can't let go. Occupying my veins, I am like a crack addict, totally addicted and always looking for the next time I can score. Hopefully, he'll find the will and can let go for both of our sakes. For I have neither the Will nor the Strength.
Maybe it's a good idea to introduce myself. Although it really doesn't matter what my name is because I realize now I could be any woman, given the right set of circumstances. Every woman out there who says she would not mess around with a married man, needs to know that I said those very same words myself. It's conveniently easier said than done. But for all practical purposes, I am Kahla, the total package. Well built, well raised, well educated, well groomed, well respected, well rounded, well-thy and any other adjective you can imagine beginning with well. All of this was achieved through hard work, dedication and careful planning through the years to ensure that I stayed away from acquiring any unnecessary baggage, such as a husband or kids, along the way. So I did it. I jumped through every hoop and hurdle and became a successful professional. I have no questions as to what I "might" have been in life, but now the question is, "Will I ever be wanted or loved?"
Copyright© Lorraine Elzia. All rights reserved.
Buy from: