Scorpion Soup by Tahir Shah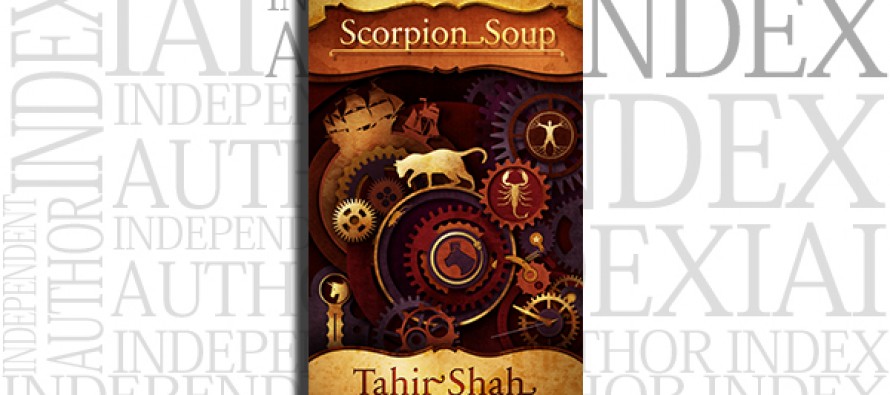 Summary:
Inspired by a book his grandfather wrote eighty years ago, master storyteller and author Tahir Shah set about creating Scorpion Soup, an intense experience of interlinked and overlapping tales.
Having been raised on stories from both East and West, Shah believes that tales work on numerous levels, subtly influencing the way we see the world, and the way we learn from it.
Magical instruments, and secret machineries in their own right, stories are within us all. And, the way we appreciate them, from the cradle is, Shah believes, part of the default setting of Mankind.
Introduced in early childhood to the wonders of A Thousand and One Nights, Shah learned to receive and appreciate complex structures and storytelling devices. These have been used throughout history to pass on ideas, cultural values and information, as well as, of course, to entertain.
Having been inspired by The Nights, especially in the way that one story leads into another, and yet another, Shah used this technique (known as the "frame story") in Scorpion Soup.
An interwoven and intoxicating collection of tales, the book descends down through many layers, as one story progresses into the next, and eventually brings us back to the first.
There is the tale of the Capilongo, a sophisticated bird-like creature that lives in the jungle with sloth-servants, who invites his would-be assassin to dine before allowing himself to be killed. And there is the tale of the Clockmaker who harnesses the soul of a Jinn, in the guise of a hoopoe, and uses it to travel back in time to the realm of Harun Al-Rachid. There is the cautionary tale, too, of the Man Whose Arms Grew Branches, and the story of the Fish's Dream.
Unlike anything that has been published in the Occidental world before, Scorpion Soup is a rich and diverse feast for the senses, and a book that instructs as much as it does entertain.
The author has rated this book PG-13 (questionable content for children under 13).
Excerpt:
Introduction
When I was small I was told stories from morning till night.
I was told stories about genies and witches and about great birds that could carry away elephants on their wings… and stories about distant kingdoms and magical lands ruled by warrior-kings.
I was told stories of good and bad… and stories of hope and others of despair.
I was even told stories about stories.
And all the while, I listened, amazed.
The more I listened, the more my mind worked. And the more I came to understand that these stories had a power about them, a secret life-blood all of their own.
They were magical instruments, machineries that could alter states of mind and change the way we think.
Stories are part of the default programming of Man. They are within us all, born into us, and they make us who we are – they make us human.
Since earliest childhood, I have feasted on these stories, especially those contained in The Thousand and One Nights.
A treasury of storytelling and culture that is in itself a labyrinth of worlds, The Nights conjures realms more fantastical than any other I know.
What I like best is when there are tales concealed within tales – interwoven, complex, mesmerising to the senses and the soul.
To descend down through the layers of stories is to be reborn, into a dominion of fantasy, one touched by real magic.
Scorpion Soup is a small hymn to The Thousand and One Nights… and to the stories that have made me who I am.
Copyright© Tahir Shah. All rights reserved.
Buy from: