The MicroNutrient Solution by Shedric Wallace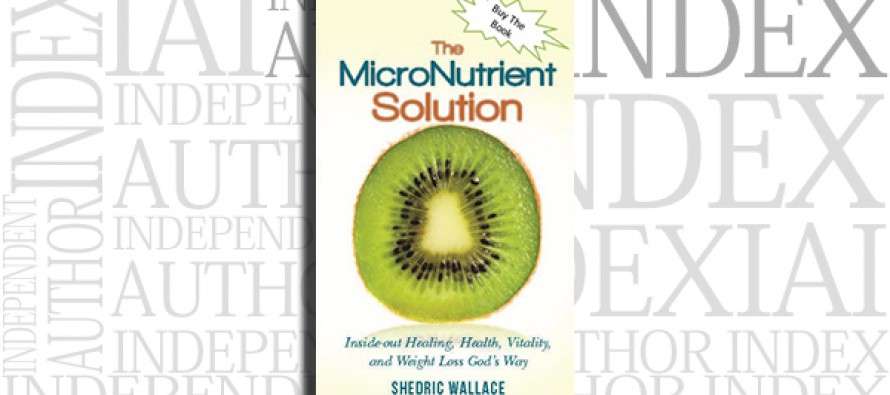 Summary:
What if I told you that everything you have been told about dieting and eating for optimum health is wrong? What if I demonstrated with compelling facts that the past 30 years of expert advice on dieting has done more harm than good? What if I pointed to statistics that show 85% of dieting attempts end in failure and that a simple "Eating Less – Exercise More" approach to weight loss is like fighting a forest fire with a plastic water pistol?
The Micronutrient Solution is a compelling, concise, eye-opening, and even, lighthearted look at our national health and obesity crisis on one hand. On the other hand, it is an individual action plan and road map to a permanent healthful life. It presents an honest and simple solution to weight loss that has been missing. It is guaranteed to produce a mind-shift in those who have trusted in conventional wisdom regarding how to live healthfully.
[25% OF PROCEEDS ARE DEVOTED TO FIGHTING CHILDHOOD OBESITY]
The author has rated this book PG (not necessarily suitable for children).
Excerpt:
The MicroNutrient Solution In A Nutshell?
The Optimum "Diet"
In the past 20 years many books have been written about the virtues and dangers of carbohydrates, fats, and proteins – the three major macronutrients. I have seen endurance athletes obsess over carbohydrates, body builders preoccupied with proteins, and a nation made fearful of fats by marketers of "low-fat" processed foods. Much of this has been done in pursuit of good health and the optimum diet.
In the midst of this pursuit, micronutrients – vitamins, minerals, and phytochemicals (Nutrients from plants) – have received far less attention. Micronutrients nourish our bodies at the cellular level and influence countless aspects of our metabolism. As research consistently confirms, these powerful nutrients tucked inside of fresh wholefoods, are indeed the Holy Grail of health. Research into the antioxidant, anti-inflammatory, and antiallergenic benefits of these nutrients makes it impossible to challenge the critical importance of eating plentiful amounts micronutrients rich foods – the truly optimum diet.
As a nation, our choice has become frighteningly clear, we can begin to eat differently or build more hospitals. The Micronutrient Solution offers that different way of eating. It provides a journey back to a time when food was both delicious and good for us.
Your Fortress
The simplest way to understand the importance of micronutrient rich eating is to imagine your body as a medieval fortress that is constantly under attack. Consider that everyday your body come under attack from pollutants in our air, toxins in our foods, stress, and more recently electromagnetic radiation from devices like cell phones.
All of these assaults can damage the building blocks that make up your physical fortress – your body. Fortunately your body has an amazing system for repairing, healing, and rebuilding the damage to the walls of your fortress – your cells.
The raw materials used to rebuild, maintain, and promote healthy cells comes from the nutrients in your foods – especially the micronutrients.
When your body is deprived of important micronutrient for too long, the walls of your fortress begin to surrender to deterioration and disease. More importantly, your body's constant hunger signals, in spite of the abundance of calories eaten in the form of processed foods, are actually a screams for more micronutrients rather than more calories. This is why the only proven way to control your eating, lose weight, and optimize your health is to eat more micronutrient rich foods.
Figure "A" demonstrates how craving calorie cravings naturally diminish as your micronutrient intake increases on the live changing plan within this book. The information contained in The Sustainable Nutrition Action Plan (SNAP) allows you to build a mighty fortress that will be both lean and healthy.
Copyright© Shedric Wallace. All rights reserved.
Buy from: